Airport agency official: Time for Groton commercial service to take off
21 May 2019
Economic Development
The Connecticut Airport Authority plans to sponsor a meeting with major businesses in the area, as it moves to step up efforts to restore commercial passenger service to the Groton-New London Airport, the head of the authority's board of directors said.
CAA board of directors Chairman Tony Sheridan, also the president and CEO of the Chamber of Commerce of Eastern Connecticut, said that with the growing economy, including the uptick in hiring at Electric Boat, plans for a Coast Guard museum, and a recently announced offshore wind deal, now is the time for the airport authority to ramp up its efforts.
More Topics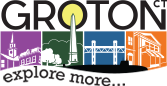 Groton — Students from Griswold Middle School were visiting the Submarine Force Library and Museum and Historic Ship Nautilus during a field trip. Read full article.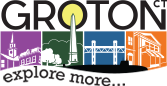 The more-than-a-century-old former Groton Heights School is on track to be redeveloped as a new space for a growing company in the maritime high-tech industry. With marine technology firm ThayerMahan announced in March as the "preferred developer" for the former school property owned by the town, the project now...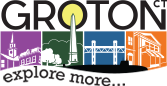 Development officials in Connecticut say they are expecting to be making substantial progress by the end of 2019 in marketing the state's 72 federally designated Opportunity Zone sites. The IRS recently released an updated set of regulations for investors in Opportunity Zone sites that clarify procedures under a tax...