North Stonington, Groton again top Connecticut list for economic growth
North Stonington and Groton saw the fastest economic growth from 2010 to 2018 in their respective size categories, according to the recently updated Connecticut Town Economic Indexes from the state Department of Labor.
More Topics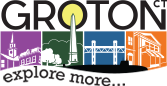 Ella T. Grasso Technical High School Senior Ramon Morales told Sen. Chris Murphy, D-Conn., during a roundtable on Tuesday that the school gave him the opportunity to further his career. Morales, who is in the electrical trade at the school, said that after graduation he plans to continue to be an apprentice and then apply the skills he's learned to the U.S...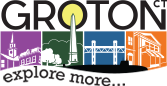 The christening of the future Navy attack submarine Oregon drew about 6,000 people Saturday to Electric Boat's shipyard, which is about to undergo a major expansion to accommodate a buildup in submarine construction. Attendees packed the big green construction bay on the Groton waterfront, where five different submarines are under construction...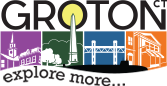 Groton — Over more than three decades serving the Town of Groton, Kevin Quinn has seen the community grow, from new commercial buildings being constructed to neighborhoods taking shape. Now, after 32 years with the town — and 16 as its manager of inspection services — Quinn has retired and is starting the biggest project he has ever overseen. Click here for the full article