With new guidance, local gyms and fitness centers prepare to reopen
10 Jun 2020
Community Interest
Given the green light to open as early as June 17, gyms and athletic facilities in southeastern Connecticut are rearranging equipment, implementing new reservation systems, keeping some spaces closed and doing a lot of cleaning.
As part of phase two of reopening from shutdowns put in place due to the coronavirus pandemic, Gov. Ned Lamont on Sunday released a 21-page document with rules for sports, sports clubs and complexes, gyms, fitness centers and pools.
More Topics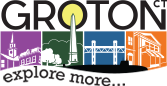 Gov. Ned Lamont on Sunday released detailed instruction for businesses and organizations as part of the Phase 2 reopening on June 17. Phase 1 of the reopening due to the COVID-19 pandemic began May 20. Phase 2 includes amusement parks; hotels; indoor dining; indoor museums, zoos and aquariums; indoor recreation, such a...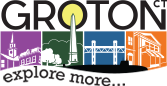 Mystic Marriott Hotel & Spa has had to lay off 162 employees due to the impact of the COVID-19 pandemic, the hotel's Philadelphia-based manager announced this week in a letter emailed to the state Department of Labor. Affected employees were to have been notified Tuesday. Click here for the full article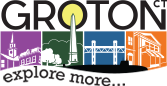 Groton Senior Center Office Assistant Jennifer Meakem said she knows how important dinnertime is for families. "Nobody should have to worry about how they're going to feed their family," Meakem said. So she said she felt overwhelmingly excited that the Senior Center, along with other entities, is starting an effort to provide dinners twice a wee...