With A Nod To Its Past, Palmer's Provisions & Pizza Looks To The Future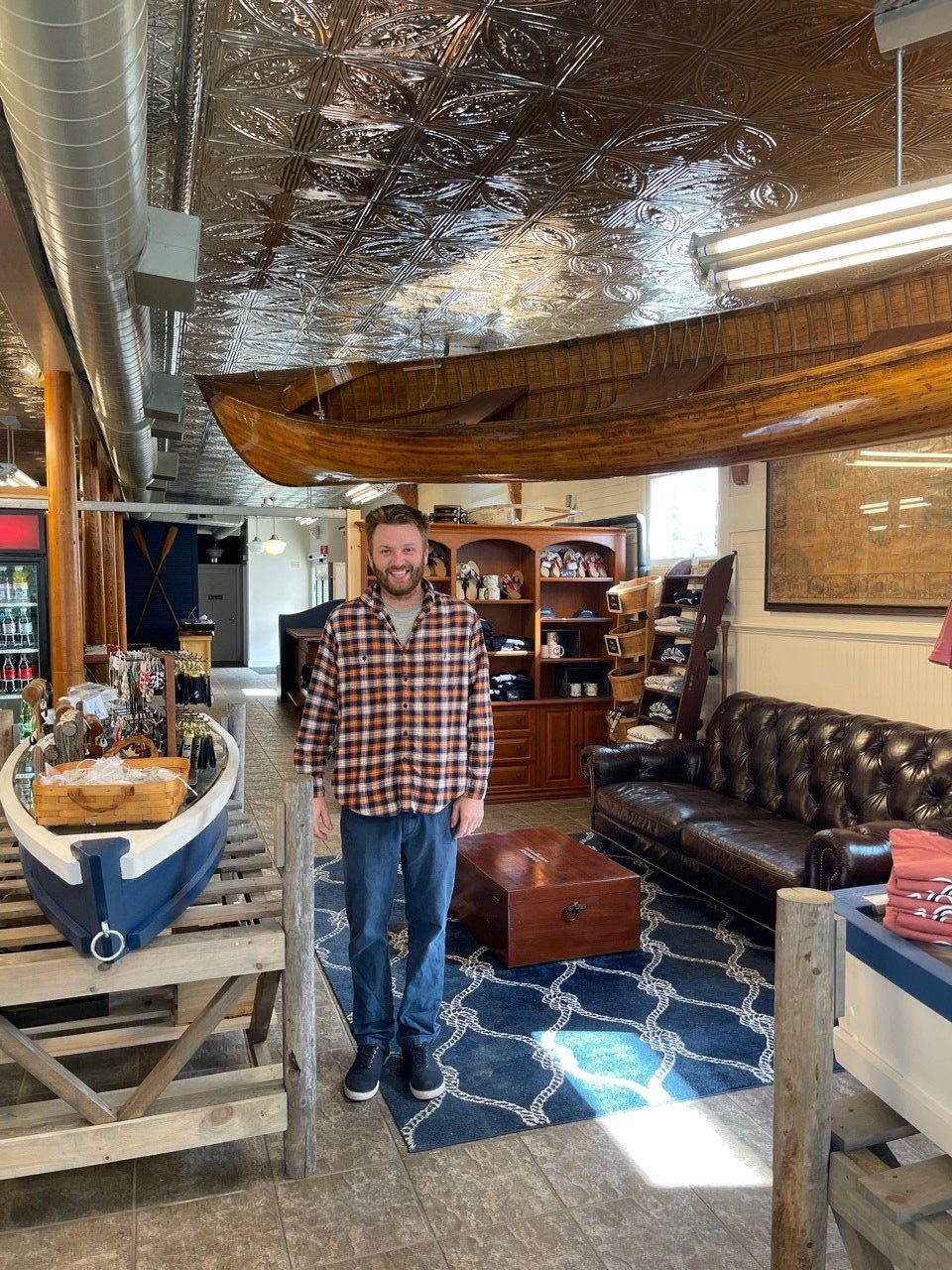 29 Sep 2022
Small Business
Throughout the village, Noank's streets are steeped in history. The newest occupant of the storefront at 17 Pearl St. not only has inherited a notable provenance, but it's bringing Noank's centuries-old history alive with many pieces and reminders of its past.
Serial entrepreneur Andrew Blacker, last seen bringing new life to Carson's Store and serving as a brief body double for Chad Michael Murray in a 2021 Hallmark movie shot in Noank, in June opened Palmer's Provisions & Pizza. The name honors Robert Palmer, whose shipyard on the Mystic River was one of the most prominent on the East Coast straddling the 19th and 20th centuries, employing more than 500 workers at its peak.
A Modest Start, A Lot Of Potential
Behind two large picture windows on the ground floor of what once was the shipyard store, Blacker has started with specialty thin-crust pizzas and grinders on bread delivered every other day from north of Boston. The plan, he said, is to grow organically. As the pizza business expands beyond locals and day workers returning from Fishers Island, Blacker envisions a bodega-like country store serving a variety of needs. Along with fresh produce, prepared and frozen foods, essential dry goods and other provisions, Blacker said he wants Palmer's to become "a little concierge service" for the local boating community.
Noting the 3,200 boat slips in Mystic and 900 more in Noank, Blackner sees locals, weekenders, and summer people relying on Palmer's for whatever meats, seafood, and other provisions they need for a day or weekend on the water. "Nobody likes to cook when they're on a boat," he reasoned. A delivery service for pizza or provisions would be popular, he expects, and if inclement weather ruins plans, Blacker said the seating in back can provide an indoor alternative for up to 35 people.
Room For Growth
For Blacker, the long-time Universal Food Store space was a perfect complement to Carson's, where he still works 30 a week. Being featured in "Sand Dollar Cove" made it "considerably busier" he said, and the kitchen space, a large walk-in cooler, and access to a Dumpster at 17 Pearl St. were exactly what he needed.
Until the produce and basic provisions like breads, snacks, condiments, and mixers more fully complement the grinders and pizza, Palmer's main attraction might be its casually but impressively curated front room.
Historic maps of early Noank and New London County hang on the walls. A swimboard from the aft of a pleasure craft serves as a counter in front of one of the windows. There's a glass-encased model of the Emma C. Berry, a commercial fishing vessel launched from the Palmer shipyard in 1866. A gleaming 17-foot 1901 Adirondack guide boat hangs from the tin ceiling above an Oski skiff displaying Noank T-shirts, caps, and other Noank souvenirs. A blue marlin hangs over the front counter.
"I love local history and I love Noank," explained Blackner, who lives down Pearl St. "I also love anything nautical."
Blasts From The Past
Locals and visitors can trace Noank's history through the old signs hanging on the walls that Blacker either already owned or acquired: Gott's Garage. Mystic Ice & Fuel Co. Charley's Cottages. Wood name plates of the horses who once called Palmer's stables home — Dan, Doll, Bess, Harry, and Charlie — hang one above the other. And, of course, there's the large Universal Food Store sign that once hung under the front gable of the store served as Noank's town square for decades.
How would Blacker describe the newest iteration of Noank history? "A Vermont country store," he said. "But nautical."

More Topics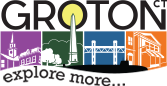 Paddling against the inevitability of the soggy collapse of their creations, students enrolled in Early College Experience courses through the University of Connecticut took to the waters of Eastern Point Beach for cardboard boat races Friday. A dozen boats from seven high schools converged on the beach following a...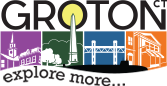 Since reporting to the Naval Submarine Base in Groton a year ago, Fire Control Technician 1st Class Jessica Staley has become quartermaster at a local VFW post, joined the Ledyard Cemetery Commission, become involved with the Church of Jesus Christ of Latter-day Saints in Groton, and worked on her master...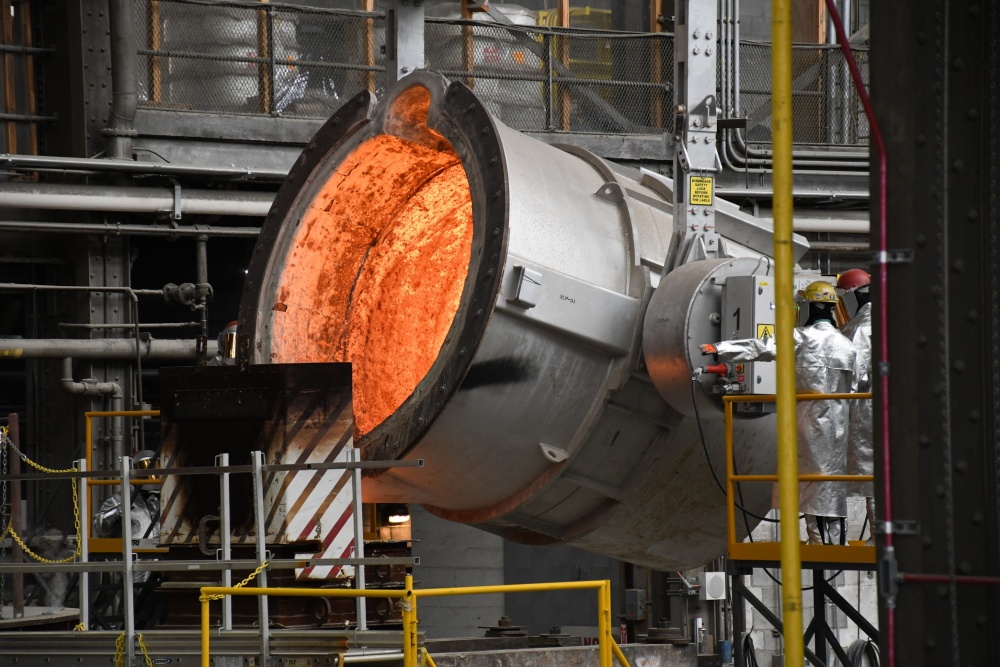 When Rep. Courtney first came toCongress,there was zero activity underway to replace America'saging fleet of Ohio-classsubmarines. THEN: By 2019, Courtney had become Chairman of the Seapower andProjection Forces Subcommittee, and work was underway inGroton to support the Columbia program. Click here to read the full article