125 Years a Golfer's Gem, Shenny is Ready for the Next Generation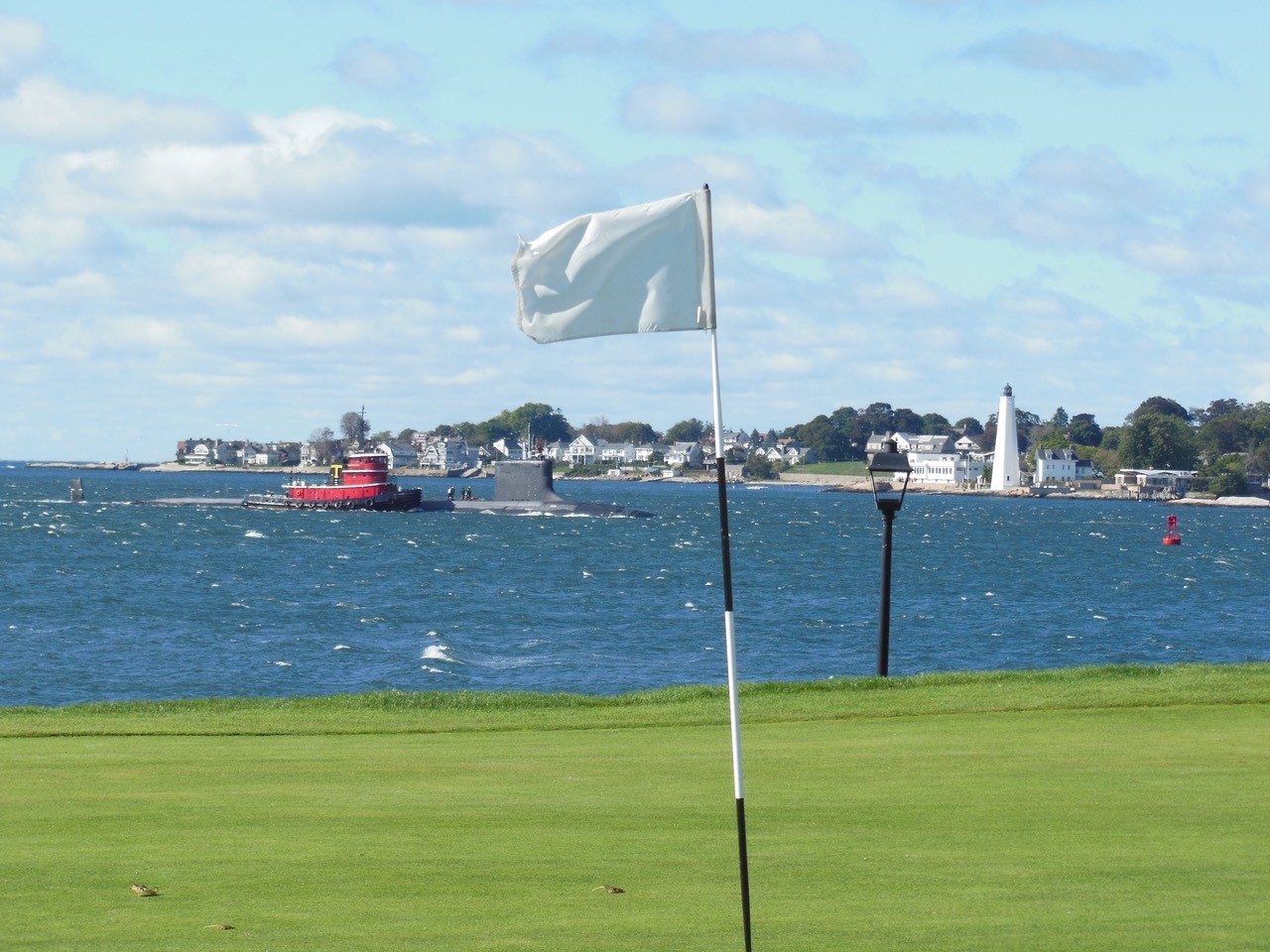 19 Apr 2023
Community Interest
Throughout Groton there are monuments and memorials to all manner of people, places, and events, but in Shennecossett Golf Course, it has "living history."
What began in 1898 when Thomas A. Avery, a descendant of the area's first settlers, carved four holes out of his farm along what is now Eastern Point Rd. will, this summer, celebrate its 125th anniversary.
"I'm glad to be a part of this place, and to tend to something (Donald) Ross built," said course superintendent Eric Morrison, referring to the Scotsman responsible for designing many of the greatest courses in America, including Pinehurst No. 2 and Oakland Hills, as well as a number of other courses in New England.
Designed By One of Golf's Greatest Architects
For many golfers, near and far, a trip to "Shenny" is a pilgrimage to play a course laid out by Ross. Based in Little Compton, R.I., after he arrived in America, Ross was hired by railroad tycoon and philanthropist Morton Plant to create a course on the 18 holes that then existed that would be worthy of Plant's Griswold Hotel, which opened in June 1906. At the time the largest summer resort in New England with 400 rooms, The Griswold attracted the cream of Gilded Age society, who arrived by private yacht or ferry to the pier whose remains are visible from the 16th green.
The "new" Shennecossett opened in 1916, along with a new, mansion-style clubhouse that the New York Sun described as "palatial." Another publication wrote that Ross's creation "is certain to rank the foremost resort courses on the Atlantic Coast."
The course remained unchanged, even after it was purchased in 1967 by Groton for municipal use, until a land swap in 1997 with Pfizer for the old Griswold Hotel property across Eastern Point road resulted in three new holes along the Thames River, what now are holes 15-17.
A Golf Hole Made To Be Shown Off
The architect of the new holes, Mark Mungeam, paid particular homage to Ross with No. 16, which features a "turtleback" green atop a rise, where breezes off the river are freshest. Photos of that green with New London's Harbor Light (and occasionally a submarine, the USCGC Eagle, or a ferry) in the background have been featured in numerous national golf publications and Web sites.
Despite the limitations of a municipal budget, Shenny has gradually returned to a semblance of its former glory, when it featured well over 100 bunkers and hosted high-profile golf tournaments and exhibitions, hosting such golf luminaries as Bobby Jones, Walter Hagen, and Harry Vardon. Morrison, working with Groton's Parks and Recreation Department, over the years has restored most of the bunkers with new sand, improved teeing areas, and brought out the natural beauty of the land on which Shenny sits by allowing fescue grass to grow tall between and alongside holes.
Also, since 2005 Shennecossett has been an Audubon International Cooperative Sanctuary for its sound environmental practices and protections for wildlife.
Shenny Ready For A New Generation of Golfers
Although Shenny already hosts 35,000-40,000 rounds of golf per year, head professional Todd Goodhue keeps trying to attract more golfers to the historic layout. The course recently introduced Family Tees, which are yellow discs denoting the teeing area and located along each fairway and abutting the rough. By shortening holes, they give newcomers to golf the opportunity to make birdies and pars as they learn the game.
In conjunction with the 125th anniversary, the Groton Public Library on Newtown Rd. has dedicated one of the display cases in its lobby to Shennecossett beginning on June 1, 2023, featuring historic artifacts, trophies, photos and other items that illustrate its remarkable history. You can view an interview with the course Manager, Eric Morrison here https://youtu.be/3cJKhzhj6Vc
For more information, go to https://www.groton-ct.gov/departments/parksrec/shenny/index.php