Groton to market two former schools for development
21 Feb 2018
Economic Development
Planning Director Jonathan Reiner said Tuesday the town would begin marketing the former Colonel Ledyard School and former Pleasant Valley Elementary School for development as soon as both are turned over to the town.
The town owns the Colonel Ledyard School at 120 West St. but had leased it to the city for $1 as potential future municipal office space. The city had planned to use it, but timing and budget constraints forced it to halt those plans.
More Topics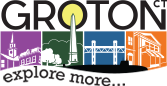 A website that bills itself as "the world's #1 site for vacation rentals" has Mystic at the top of its list of the "15 Prettiest Small Towns in the U.S." "This quaint seaside village is dedicated to all things maritime," the website, Tripping.com, says. Click here for the full article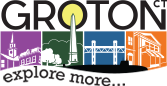 Throughout his career as a pastry chef, Adam Young of Westerly wowed people with his famous French macarons, exquisite cake designs, and impeccably flavored tortes, tarts, and other sweet treats. Adam wanted to share his craft with a wider audience – in a place that catered to locals and tourists alike...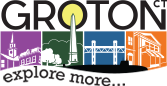 Organizers of the 15th annual Mystic Irish Parade have announced that the Budweiser Clydesdales will participate in the March 25 parade. The 10-horse team last marched in the parade 10 years ago. The horses, which are scheduled to arrive on March 20 and leave March 26, will be housed in ...