Strategic Partnerships in the Oceanographic Field are Key for BlueTech Companies & Businesses in the Supply Chain
---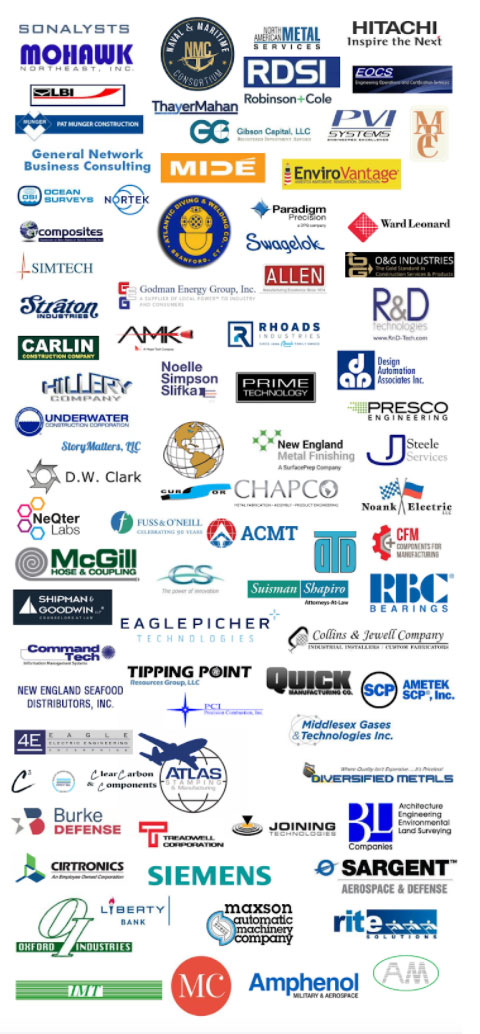 Collaborate with the University of Connecticut Marine Sciences at Avery Point, Project Oceanology, Woods Hole Oceanographic Institution and URI's Marine Science Research Facility to leverage resources and advance common goals. Work with the National Institutes for Undersea Vehicle Technology or the Connecticut Procurement Technical Assistance Center to obtain grants from the Office of Naval Research and other government agencies. Or, receive financial and project help from InnovatorsLink - a new initiative focused on helping Marine Technology companies. General Dynamics Electric Boat has led the way in undersea technologies and remains a global leader in the industry and an invaluable partner. Another innovative partner located in Groton is General Dynamics Applied Physical Sciences. Groton's BlueTech companies have access to these resources and more, due to strategic partnerships designed to accelerate R&D and implementation.
Local partnerships allow Groton's BlueTech companies to leverage the equipment and resources available at the URI's Marine Science Research Facility, including their analytical laboratories, environmental chambers and incubators and seawater facilities. The facility serves as a regional platform for research and innovation. Researchers are encouraged to contact facility manager Ed Baker to arrange a tour of the facility and discuss how to accommodate project requirements.
Located on Groton's Long Island Sound, the University of Connecticut Marine Sciences at Avery Point is home to a marine operations center, a fleet of vessels, dive operations, and state of the art lab. As a Research I University, all professors are engaged in research. Their Partners of Marine Sciences initiative invites organizations to collaborate and partner with the department.
Project Oceanology is also based in Groton. This non-profit education and research facility is 22,000 square feet and includes a lab with technology available to the public, classroom and meeting space and a hostel for visiting researchers - young and old. They also offer professional mariner credentialing courses. 
Nearby Woods Hole Oceanographic Institution is a global leader in oceanographic discovery, investing in people and companies with transformative ideas that make an impact. They influence national and global policy with their work and are constantly expanding their footprint by investing in new projects. Their featured projects include the NSF-funded Ocean Observatories Initiative to provide sustained data to power research, the Ocean Twilight Zone exploration project, the Marine Microplastics Initiative, and the Super Reefs Initiative. Simultaneously, they are exploring links between the ocean and life in outer space. 
The Naval & Maritime Consortium is a local network of companies working to collectively address challenges and collaborate on solutions and opportunities in the national undersea, maritime and offshore wind supply chains. Meeting several times per month, they create constant opportunities for Groton companies to expand their network and grow.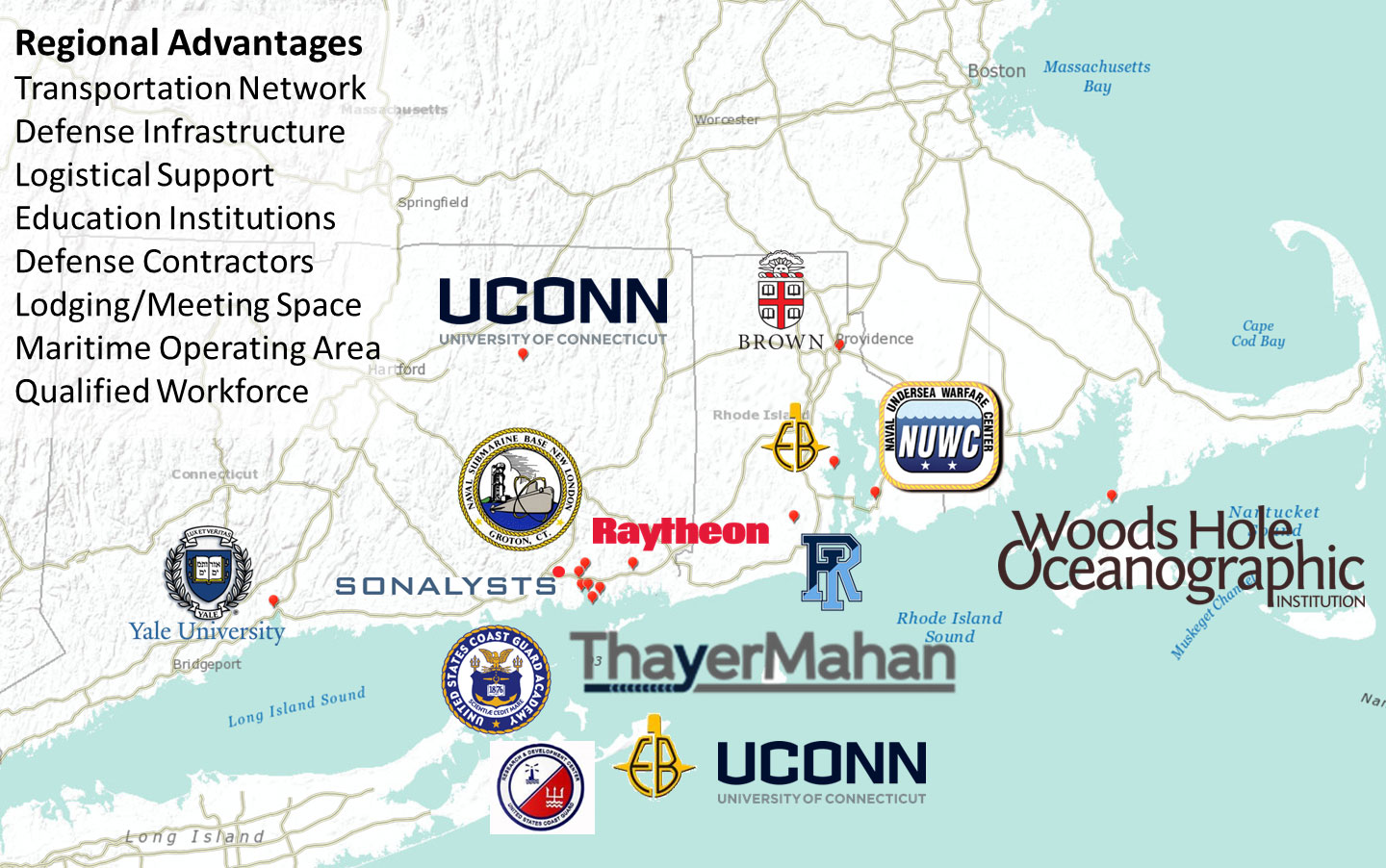 Interested in Learning More?