Arts, Dining and Attractions
Brimming with historic attractions and seafaring charm, Groton enjoys a thriving tourist industry.
Lined with quaint waterfront shops and restaurants, downtown Mystic is an attraction all on its own. A short drive up the Mystic River brings tourists to Mystic Seaport, America's leading maritime museum, as well as Mystic Aquarium and Olde Mistick Village.
Nothing says art like the world-famous Mystic Outdoor Art Festival, held annually in August in historic Mystic. The Mystic Museum of Art is another regional icon in the art world. Located on the Mystic River, the Mystic Museum of Art provides gallery exhibitions, studio art classes, educational outreach and cultural programming for all tastes.
The Submarine Force Museum, located on the Thames River, maintains the world's finest collection of submarine artifacts. It is the only submarine museum operated by the United States Navy, and is the primary repository for artifacts, documents and photographs relating to U.S. Submarine Force history. The museum is home to the USS Nautilus, the world's first nuclear powered submarine.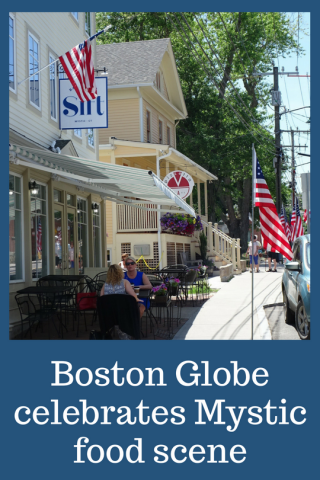 Groton is also known for great restaurants, highlighted in a recent Boston Globe article. Whatever you're looking for - gourmet dinners, a healthy lunch, or lobster in the rough, we have it. Sandwiches and salads to go, we've got those too and enjoy your take-out at one of our many parks, some with spectacular water views.
For other things to do, see Recreation and check out Groton's local Artisan Foods industry.
New to the Groton Area?
The Community Concierge program is a free service to help newcomers get to know the area and meet new friends and colleagues. Sign Up Here!