Recreation & Open Space
Recreational opportunities abound in Groton.
Our location in southeastern Connecticut, on the shores of Fishers Island Sound, provides beaches for swimming, sunbathing, volley ball and music concerts. Groton's sea-side location is ideal for sport fishing, boating, diving, sailing and kayaking.
If golf is your game, our world class Shennecossett Municipal Golf Course is for you. In 2018, Shennecossett was ranked in Golfweek's Top Ten Best Courses You Can Play in Connecticut. We also have a number of municipal tennis courts.
On land we have numerous trails and terrain for hiking and acres of open space. Visit Groton's Parks and Trails page to find places in Groton for your favorite recreational activity, including Groton Skate Park as well as "Central Bark", an environment dedicated to the recreation of man's best friend. Groton is home to the only regulation-size outdoor roller hockey rink in Connecticut.
There are also three Connecticut State Parks within Groton:
Bluff Point State Park and Coastal Reserve offers a delightful mixture of wooded hiking and biking trails coupled with spectacular wildlife viewing on Long Island Sound.  
Haley Farm State Park is preserved open space available for passive recreation.  A popular spot for trail biking, 0.8-mile long trail winds its way through the scenic old shoreline farm.
Fort Griswold Battlefield State Park is the historic site, where, on September 6, 1781, British forces, commanded by the infamous Benedict Arnold, captured the Fort and massacred 88 of the 165 defenders stationed there.
For other things to do, see Arts, Dining & Attractions.
New to the Groton Area?
The Community Concierge program is a free service to help newcomers get to know the area and meet new friends and colleagues. Sign Up Here!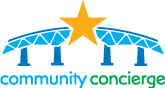 Quick Links
Open Space & Sports
Adventure Sports
Summer Outdoor Concert Series