Preferred developer selected for Groton Heights School
25 Mar 2019
Economic Development
In a collaboration between town and city, officials this week announced local tech startup ThayerMahan as the preferred developer for the former Groton Heights School property.
The school, which closed in 2007, is located in the City of Groton at 244 Monument St. The town received a $150,000 grant in December from the state Department of Economic and Community Development for remediation work on the building, including lead and asbestos removal.
According to a news release from the town, ThayerMahan will adapt the existing 27,185 square feet into office and floor space for corporate offices, engineering and assembly, and research and development.
More Topics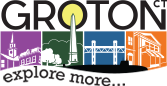 As cars drive passed on busy Fort Hill Road, sunlight streams through the floor-to-ceiling windows and into a sitting area with four chairs, a rug and plants. It's one of three sitting areas in Wildflower Salon, a setup meant to emphasize that the owners want you to stay and relax...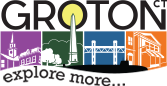 Friends, from left, Roger Stohlberg, Cody Lamprey and Evert McKee, all of Woodstock, kayak Thursday at Bluff Point State Park in Groton. "On a day like today, it's worth the drive," said Stohlberg, who said it's one of his favorite areas to kayak. Click here to view photos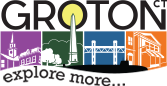 It was a beautiful day for a parade on Sunday, March 24, 2019 in downtown Mystic.  Click here to view photos