With airy new salon in Groton, two sisters-in-law want you to treat yourself
25 Mar 2019
Small Business
As cars drive passed on busy Fort Hill Road, sunlight streams through the floor-to-ceiling windows and into a sitting area with four chairs, a rug and plants.
It's one of three sitting areas in Wildflower Salon, a setup meant to emphasize that the owners want you to stay and relax for a little while. Shannon Cloutier doesn't want customers to be thinking about what they must do next, whether it's cooking or putting laundry away or going to the gym.
More Topics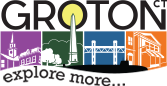 Friends, from left, Roger Stohlberg, Cody Lamprey and Evert McKee, all of Woodstock, kayak Thursday at Bluff Point State Park in Groton. "On a day like today, it's worth the drive," said Stohlberg, who said it's one of his favorite areas to kayak. Click here to view photos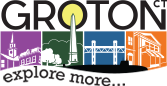 In a collaboration between town and city, officials this week announced local tech startup ThayerMahan as the preferred developer for the former Groton Heights School property. The school, which closed in 2007, is located in the City of Groton at 244 Monument St. The town received a $150,000 grant in December...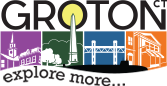 It was a beautiful day for a parade on Sunday, March 24, 2019 in downtown Mystic.  Click here to view photos