Groton students open hot dog stand at Poquonnock Plains Park
18 Jul 2019
Community Interest
Groton Public Schools Transition Academy students have opened a new summertime hot dog stand, called "Hot Dogs and Nibbles," at Poquonnock Plains Park, the school district announced in a news release.
The students are staffing the stand and sponsoring the venture in partnership with Elisa Coppelman of Noank Nibbles, an artisan herb and spice company, the release states. The stand is open 11 a.m. to 1 p.m. Monday through Thursday from July 10 to Aug. 8 at Poquonnock Plains Park, 150 Fort Hill Road in Groton.
More Topics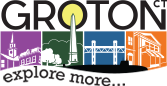 July 20 will be a special day of remembrance for many descendants of the Avery family of Groton. The date will mark the 125th anniversary of the tragic fire that destroyed Old Avery Homestead in Poquonnock Plains in Groton. By way of historical explanation, in the year 1630 Christopher...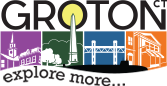 Why do Bill Memorial Library in Groton and Bill Library in Ledyard share a name? How are they related? That was the question voters in the latest CuriousCT round selected for The Day to answer. Bill Library and Bill Memorial Library have been around since 1893 and 1890, respectively...
Crowds gathered at the Fort Griswold Celebration on the Thames held on July 13. While they awaited the annual Sailfest fireworks display, attendees enjoyed live music, family-friendly outdoor activities and an assortment of food vendors.