Bill libraries in Groton, Ledyard united by family history
15 Jul 2019
Community Interest
Why do Bill Memorial Library in Groton and Bill Library in Ledyard share a name? How are they related?
That was the question voters in the latest CuriousCT round selected for The Day to answer. Bill Library and Bill Memorial Library have been around since 1893 and 1890, respectively. Often confused even by locals, the libraries trace their roots to two members of the same well-known family.
More Topics
Crowds gathered at the Fort Griswold Celebration on the Thames held on July 13. While they awaited the annual Sailfest fireworks display, attendees enjoyed live music, family-friendly outdoor activities and an assortment of food vendors.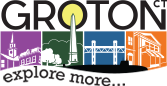 The downtown area is slated to become Groton's first Tax Increment Financing district, a move the town said is intended to spur economic development along the Route 1 corridor between Buddington Road and Sunnyside Park. Tax Increment Financing is a financing method to help catalyze development that otherwise wouldn't happen... Click here for the...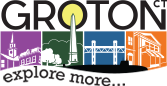 Parade marchers, from veterans to youth sports players, and an array of patriotic floats, fire trucks and antique cars proceeded through downtown, as onlookers applauded and waved flags during the 40th annual Fourth of July Parade on Thursday. Ella Fiore of Gales Ferry, who was at the parade with her grandson, Christopher Page...