Groton holds 40th annual Fourth of July Parade
5 Jul 2019
Community Interest
Parade marchers, from veterans to youth sports players, and an array of patriotic floats, fire trucks and antique cars proceeded through downtown, as onlookers applauded and waved flags during the 40th annual Fourth of July Parade on Thursday.
Ella Fiore of Gales Ferry, who was at the parade with her grandson, Christopher Page and daughter, Angela Page, said her family has been attending the parade for the past 9 years.
More Topics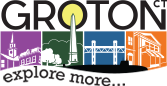 Recent grants awarded to the Eastern Connecticut Community Gardens Association will support ongoing projects in Groton and New London. A grant from the Newman's Own Foundation, given as part of the foundation's food access and education mission, will support Grasso Technical High School's farm-to-table programming. Students in the school's...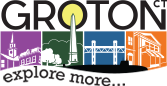 Gov. Ned Lamont and Lt. Gov. Susan Bysiewicz brought some attention to tourism destinations in the area Tuesday, visiting Mystic Aquarium, Mystic Seaport Museum and several downtown Mystic businesses before heading to Stonington Farm Vineyards in Stonington. Click here for the full article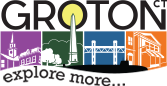 Chelsea Groton Bank President and CEO Michael Rauh knows "you can sit there and lament the old days when life was simple and blah blah blah." But he doesn't want to do that. As in any industry, changes in technology have spurred seismic shifts in banking, but Rauh thinks...