Kindness in Real Life: Grants support garden projects in Groton, New London
3 Jul 2019
Community Interest
Recent grants awarded to the Eastern Connecticut Community Gardens Association will support ongoing projects in Groton and New London.
A grant from the Newman's Own Foundation, given as part of the foundation's food access and education mission, will support Grasso Technical High School's farm-to-table programming. Students in the school's bio-science and environmental technology department will be able to expand their produce production to include gardening at the Groton Family Farm.
More Topics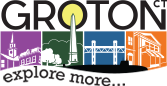 Gov. Ned Lamont and Lt. Gov. Susan Bysiewicz brought some attention to tourism destinations in the area Tuesday, visiting Mystic Aquarium, Mystic Seaport Museum and several downtown Mystic businesses before heading to Stonington Farm Vineyards in Stonington. Click here for the full article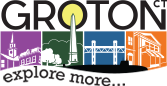 Chelsea Groton Bank President and CEO Michael Rauh knows "you can sit there and lament the old days when life was simple and blah blah blah." But he doesn't want to do that. As in any industry, changes in technology have spurred seismic shifts in banking, but Rauh thinks...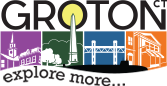 Connecticut taxpayers want to know they are getting the most bang for their buck. They want to know their tax dollars are being invested in projects that produce significant returns on jobs and economic growth. When resources are limited, we all want to know that our state is making smart...