The 'bank for regular people' turns 165
Chelsea Groton Bank President and CEO Michael Rauh knows "you can sit there and lament the old days when life was simple and blah blah blah." But he doesn't want to do that.
As in any industry, changes in technology have spurred seismic shifts in banking, but Rauh thinks it's "incredibly exciting" to be living in these times.
Click here for the full article
More Topics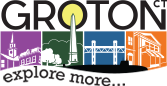 Connecticut taxpayers want to know they are getting the most bang for their buck. They want to know their tax dollars are being invested in projects that produce significant returns on jobs and economic growth. When resources are limited, we all want to know that our state is making smart...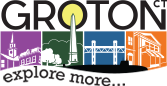 awmakers have seeded a newly created workforce fund with $1 million, and created a new board within the Department of Labor (DOL) to dole out grants for worker training. H.B. 5001, which received final approval from the House and Senate on Wednesday, establishes the Workforce Training Authority and the...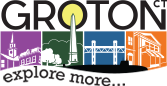 Click here for a Q & A with Scott Bates, former chairman of the Connecticut Port Authority, about the growing role of the state's maritime industry.