CT creates new workforce training entity
awmakers have seeded a newly created workforce fund with $1 million, and created a new board within the Department of Labor (DOL) to dole out grants for worker training.
H.B. 5001, which received final approval from the House and Senate on Wednesday, establishes the Workforce Training Authority and the Workforce Training Authority Fund.
More Topics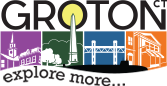 Click here for a Q & A with Scott Bates, former chairman of the Connecticut Port Authority, about the growing role of the state's maritime industry.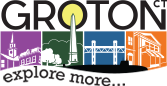 Throughout the years, among the most newsworthy events to occur in New England were the launchings, also referred to as christenings, of submarines at the Electric Boat Corporation. A launching (or christening) ceremony is the formal custom for dedicating, naming and committing to sea a new ship. It is...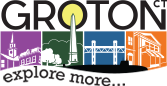 Groton — The Groton Family Farm is welcoming people to enjoy a daylong lineup of musical performances, from the electric ukulele to beatboxing to a swing band, on Friday for Make Music Day, part of the owner's efforts to make the property a community asset. Warren Burrows, who farmed the 6.5-acre, family-owned property at 70 Fort Hill...