North Stonington, Groton top list for economic growth in CT
16 Oct 2019
Economic Development
Farmtrue in North Stonington produces Ghee at its Route 2 studio.
"It's used as a cooking oil," explained company co-founder Kim Welch. "It's great for digestion."
The ayurveda lifestyle company founded by Welch, along with Lynn Goodwin, is one of several new businesses including Jovial Foods, which have moved into town and long vacant spaces.
"The amount of land that was available and how heavily trafficked the area is, there was a lot of potential here," said Welch.
More Topics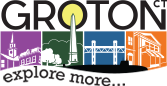 North Stonington and Groton saw the fastest economic growth from 2010 to 2018 in their respective size categories, according to the recently updated Connecticut Town Economic Indexes from the state Department of Labor. Click here for the full article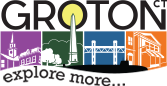 Ella T. Grasso Technical High School Senior Ramon Morales told Sen. Chris Murphy, D-Conn., during a roundtable on Tuesday that the school gave him the opportunity to further his career. Morales, who is in the electrical trade at the school, said that after graduation he plans to continue to be an apprentice and then apply the skills he's learned to...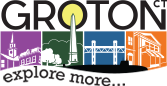 The christening of the future Navy attack submarine Oregon drew about 6,000 people Saturday to Electric Boat's shipyard, which is about to undergo a major expansion to accommodate a buildup in submarine construction. Attendees packed the big green construction bay on the Groton waterfront, where five different submarines are...