Mystic's Fields of Fire Aerial Adventure Park is Fun for the Whole Family
Located a short 2 miles from downtown Mystic, CT, Fields of Fire Adventure Park is action packed fun for the entire family! This 50-acre outdoor aerial adventure park has something to offer for all ages and attracts the curious to most adventurous travelers.
Fields of Fire started as a paintball park in 2012 but today it is an action-packed park that features multiple climbing obstacle courses. The aerial courses opened in 2016 and has become a popular attraction for locals and tourists alike, which is exactly what Tom Vignato envisioned when he hired a professional aerial park designer to create the obstacle courses and climbing trails. Tom wanted Fields of Fire Aerial Adventure Park to be an outdoor adventure destination that would attract tourists and entertain the locals.
The town of Groton played a vital role in helping Tom to create the adventure park. They acted as an advisor and guide, answering questions about how to start the business, what licenses he required and other general information.
"The town of Groton has been very helpful and has given me terrific feedback! I went to them asking, 'what do I do?' and they have always steered me in the right direction. They have been very helpful in explaining the process to me." – Tom Vignato (CEO and Founder of Fields of Fire)
Locating the business in Mystic was a no brainer for Tom, who realized the potential for an expansive recreational adventure
park. Tom leased the land, just off I-95, from a local family and built Fields of Fire in a beautiful patch of woods. Being located just off I-95 gives the park added attention from by-passers and it is just 5-minutes from downtown Mystic, making it easy for locals to enjoy the park as well.
The park has five different elevated climbing courses, with varying difficulty levels. They have three different climbing trails for beginners. The two yellow courses and one green course are the perfect climbing challenge courses for kids and parents to tackle together. These beginner climbing trails are also a great warm-up for athletes and experienced climbers. The blue course offers more of an intermediate challenge for climbers, complete with an elevation change to increase the difficulty. The black course is the park's most advanced course and is for advanced climbers. The park also offers guests a night climbing option where climbers can enjoy courses in the lit-up park.
Fields of Fire's climbing trails are open for individuals ages 7 and up, making it an excellent destination for birthday parties, field trips, and corporate group outings. When booked individually, each ticket purchased includes 3 full hours of climbing time per person. Before getting started, all climbers attend a full training session where they are taught how to properly harness themselves and are trained on how to use the climbing equipment by a Fields of Fire professional trainer.
The entire park is outdoors, allowing climbers to enjoy all the beauty that Mystic and Groton has to offer. Fields of Fire Aerial Adventure Park opened for the season on May 20, 2020. Currently, advance reservations are required. Click here to learn more about Fields of Fire and or to view their ticket packages.
More Topics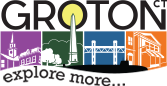 PanGeo Subsea Inc. and ThayerMahan Inc. recently executed a cooperative partnering agreement to provide a complete suite of state-of-the-art seabed and sub-seabed survey technologies to reduce risk and provide unsurpassed 3D acoustic imagery to clients in the offshore energy industry, to national security stakeholders, academia and the scientific communities...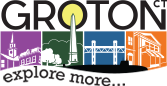 As of 8 p.m. Monday all Connecticut workers not deemed "essential" were asked to stay home until at least April 22, according to an executive order signed by Gov. Ned Lamont. According to the state, dozens of jobs ranging from dog walkers to grocery store clerks are considered essential...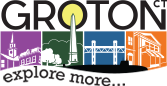 The National Council on Aging's National Institute of Senior Centers honored the Groton Senior Center with a 2019 Programs of Excellence Award for its Baker's Battle event, a competition of professional and recreational bakers in which the community is invited to be "tasters." Click here for the full article