ThayerMahan and PanGeo Subsea Sign MoU to Provide Enhanced Seabed Survey Technologies
24 Mar 2020
Maritime Industry
PanGeo Subsea Inc. and ThayerMahan Inc. recently executed a cooperative partnering agreement to provide a complete suite of state-of-the-art seabed and sub-seabed survey technologies to reduce risk and provide unsurpassed 3D acoustic imagery to clients in the offshore energy industry, to national security stakeholders, academia and the scientific communities.

PanGeo Subsea offers two acoustic survey technologies –the Sub-Bottom Imager™ and the Acoustic Corer™ that penetrate the seabed floor to depths of 20-30 ft and 120 ft respectively to provide true real time 3D visualization of buried geohazards. ThayerMahan is a world leader in providing autonomous maritime and seabed survey solutions.
Click here for the full article
More Topics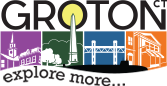 As of 8 p.m. Monday all Connecticut workers not deemed "essential" were asked to stay home until at least April 22, according to an executive order signed by Gov. Ned Lamont. According to the state, dozens of jobs ranging from dog walkers to grocery store clerks are considered essential...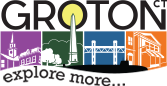 The National Council on Aging's National Institute of Senior Centers honored the Groton Senior Center with a 2019 Programs of Excellence Award for its Baker's Battle event, a competition of professional and recreational bakers in which the community is invited to be "tasters." Click here for the full article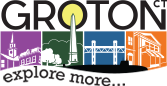 The state of Connecticut will roll out a small-business recovery loan fund as early as the beginning of next week to help small to mid-sized companies bridge short-term cash-flow interruptions caused by the economic upheaval precipitated by the coronavirus pandemic. The announcement came Wednesday afternoon on a conference call...