Acting Navy Secretary tours Sikorsky, Electric Boat in Connecticut swing
8 Apr 2021
Maritime Industry
The Acting Secretary of U.S. Navy Thomas Harker visited Sikorsky in Stratford on Wednesday to see the production of CH-53K King Stallion helicopters, which the aircraft company is manufacturing for Navy use. The tour followed a visit by Harker to General Dynamics Electric Boat in Groton and the U.S. Coast Guard Academy and Naval Submarine Base in New London on Tuesday.
More Topics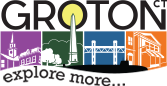 Groton is known as the "Submarine Capital of the World." But for one submariner, it's not just his work on submarines that is putting his name on the map. Rather, it's his works of art. Meet Petty Officer 1st Class Jamie Pearson, a submariner and a talented artists receiving...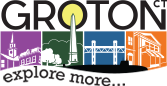 fizer Inc. is looking to follow up on its successful COVID-19 vaccine with a pill that people could take when they're first infected to prevent a severe case of the disease. The drug giant, which has a large Connecticut presence, announced this week that it has begun human testing...