Pfizer begins human testing on new COVID pill
1 Apr 2021
Economic Development
fizer Inc. is looking to follow up on its successful COVID-19 vaccine with a pill that people could take when they're first infected to prevent a severe case of the disease.
The drug giant, which has a large Connecticut presence, announced this week that it has begun human testing on the pill, which can prevent the virus from making copies of itself within a cell.
More Topics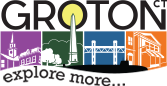 The White House on Monday detailed a plan to expand wind farms along the East Coast and jump-start the country's nascent offshore wind industry, saying it hoped to trigger a massive clean-energy effort in the fight against climate change.  The plan would generate 30 gigawatts of offshore wind power...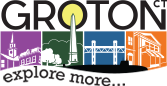 Governor Ned Lamont delivered his biennial budget address to state legislators on February 10th, six days before speaking with yours truly, a Connecticut native, via a Zoom call. In both instances he made it clear that it's a new era in the Constitution State. For one thing, the governor was...