Climb The Treehouse At Oyster Club For A Summertime View Of Mystic
2 Jul 2018
Community Interest
Oyster Club has earned its reputation as a haven for sea-to-table cuisine in its nearly seven years in Mystic, with national press and a loyal following. But when Memorial Day rolls around, its seasonal magic begins.
Climb the stairs to the restaurant's Treehouse, a dining area tucked under trees with multi-level decks, its own bar and table seating overlooking river views. The space is a destination in itself during the summer months, with a dedicated outdoor kitchen making use of a wood-burning grill.
More Topics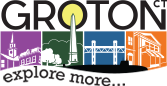 Raising money to start your own business can be a challenge. But Groton, Connecticut is a great place to begin that process because we have the resources to make the journey easier—whether you are building a small shop or a major corporation. One example is the Southeastern Connecticut Enterprise Region,...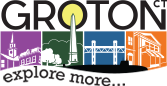 Click here to find out which town was selected in Connecticut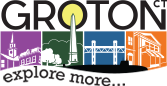 Groton — Jonathan Holland lost his grandfather decades ago but still recalls the advice he imparted. "He was the biggest influence in my life and he told me, 'If you work with your hands you will never go broke.' And I was not a book scholar, and I...