Financing Made Easy: Why You Should Launch Your Business In Groton
Raising money to start your own business can be a challenge. But Groton, Connecticut is a great place to begin that process because we have the resources to make the journey easier—whether you are building a small shop or a major corporation. One example is the Southeastern Connecticut Enterprise Region, which provides loans ranging from $10,000 to $2 million. Another option to explore is a loan from the Department of Economic and Community Development's Small Business Express program; this organization lends to companies with fewer than 50 employees. Eligible businesses can also receive corporation tax credits via the Connecticut Neighborhood Assistance Act.
Do you have an idea for improving public infrastructure locally? The Town of Groton's Economic Assistance Fund can help supplement construction costs. For more information about these financial resources and which one suits your new venture best, click here.

More Topics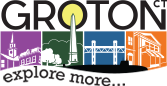 Oyster Club has earned its reputation as a haven for sea-to-table cuisine in its nearly seven years in Mystic, with national press and a loyal following. But when Memorial Day rolls around, its seasonal magic begins. Climb the stairs to the restaurant's Treehouse, a dining area tucked under trees with...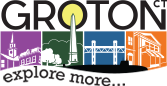 Click here to find out which town was selected in Connecticut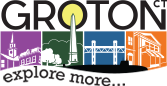 Groton — Jonathan Holland lost his grandfather decades ago but still recalls the advice he imparted. "He was the biggest influence in my life and he told me, 'If you work with your hands you will never go broke.' And I was not a book scholar, and I...