Bill would help create living shorelines
U.S. Sen. Chris Murphy (D-Conn.) and others in the Senate have introduced the Living Shorelines Act, legislation that would create a new grant program under the National Oceanic and Atmospheric Administration (NOAA) for nature-based shoreline protection projects known as living shorelines.
Living shorelines are a type of green infrastructure that protect and stabilize coastal edges by using natural materials such as plants, sand, shell, or rock. Unlike a concrete seawall or other artificial structure, which impedes the growth of plants and animals, living shorelines can grow over time, allowing them to adapt to changing conditions. Using green and natural infrastructure, communities can create a buffer that mitigates the impacts of shoreline flooding by reducing wave energy and decreasing erosion. Green infrastructure is cost-effective and can also provide benefits such as improved local water quality and ecology.
More Topics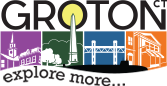 With August coming, the first day of school is looming over students' heads. But though they made dread going back to school, kids in Connecticut should consider themselves lucky. According to WalletHub, Connecticut has the third best school system in the country. Click here for the full article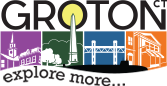 Connecticut's ports should be enlisted to do more to promote commerce, advocates said Thursday as they released a five-year plan outlining ways to strengthen the state's maritime economy. The Connecticut Port Authority called for redevelopment of the State Pier in New London, building more volume in the commercial ports of Bridgeport, New...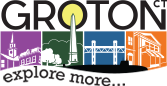 New London — Increasing use and profitability of State Pier is the top priority of a maritime strategy for the state that the Connecticut Port Authority is unveiling Thursday morning. The Day received an advance copy of the strategy, which the port authority will formally announce at a 10...