Groton's ThayerMahan has the world's oceans covered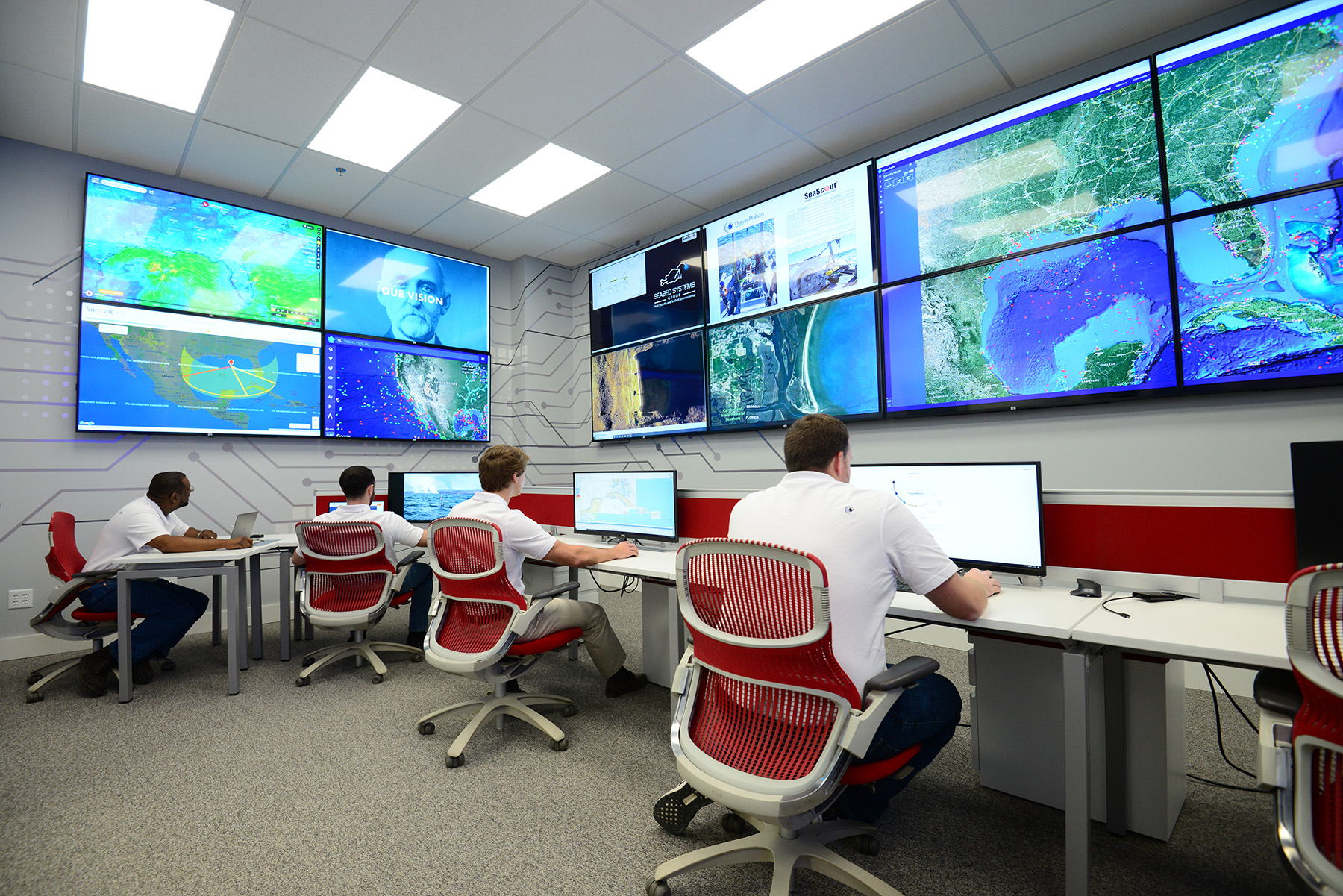 15 Nov 2019
Maritime Industry
If ever a local business were operating in a "sweet spot" among current and potential customers, it's ThayerMahan, a maritime technology firm that specializes in unmanned undersea robotics.
With Electric Boat nearby, the U.S. Naval Sub Base up the Thames River, the Coast Guard Academy across the river, and maritime businesses stretching from Long Island Sound to across the 70 percent of the planet covered by oceans, opportunities for this four year-old company abound. In July, it received a four-year, $19.4 million contract from the Office of Naval Research to fund development of its proprietary acoustic and electronic search systems in support of Navy and Marine Corps missions.
ThayerMahan, named for Alfred Thayer Mahan, one of the preeminent naval strategists in American history, started in a garage as collaboration between two former shipmates on the nuclear submarine USS Pittsburgh, Richard Hine and Mike Connor.
FROM SHIPMATES TO BUSINESS PARTNERS
A self-described 'serial entrepreneur' who has been involved in businesses ranging from retail to real estate to finance, Hine, who serves as chief operating officer, left active service in 1987, five years after graduating from the US Naval Academy. Connor, the chief executive officer, retired as a Vice Admiral from the Navy in 2015 after 35 years, during which he pioneered the submarine force's development of robotic undersea systems.
Their business, which has grown to 34 employees, designs, manufactures and, when requested by clients, operates systems that gather acoustic and electronic information from the world's oceans. Its first products were acoustic detection systems for anti-submarine warfare. The reach of their business now extends from homeland security and military intelligence to all facets of the burgeoning maritime energy sector, from monitoring the infrastructure that extracts oil and natural gas from the sea floor to providing guidance on where and how to install off-shore wind turbines. As the Deepwater Horizon disaster in 2010 illustrated, preventing and mitigating industrial accidents at sea is critical for business, human life, and the environment, particularly as countries explore the oceans for additional energy and food resources.
"We're a technology and service company that develops and integrates various technologies to solve modern maritime problems," said Hine. "These issues are more and more relevant today than ever, from the Navy to minerals and resources to immigration."
PROTECTING FUTURE FOOD SOURCES
ThayerMahan's capabilities extend to protecting fisheries all over the world, and the concerns are particularly acute off the shores of developing countries. A recent study by the Pew Charitable Trust estimates as much as 20 percent of wild marine fish are caught illegally. ThayerMahan systems are designed to detect illegal fishing and processing vessels, as well as monitor the migration patterns of marine mammals and large fish schools. The same systems are also used to detect and prevent illegal ocean dumping, including what garbage now resides on the sea floor.
Its current product, in final development, combines artificial intelligence, undersea robotics, and human intuition to serve threats to national security as well as routine commercial operations.
Despite the wide range of clients it serves and the myriad products it delivers, Hine says the company's mission is relatively simple: "to make the ocean transparent."