Outlook 2020 - Leveraging Global Economic Trends for Local Impact
After a period of steady growth, we're starting to see signs of a slow down as the economy begins to return to a more baseline level of growth. Factors such as the diminishing effects of the temporary boost from the 2017 tax changes, as well as slowing in the manufacturing sector due to prolonged uncertainty with trade and tariffs, have a different economic outlook going into 2020.
Fresh from a presentation at the 2019 Connecticut Conference of Municipalities Annual Convention, Courtney Hendricson, CERC's Vice President of Municipal Services, and Rachel Gretencord, CERC's Financial and Research Analyst, come together to recap an outlook of the Connecticut economy and how municipalities can leverage this information to help local businesses in their communities.
More Topics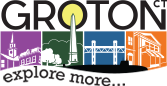 Members of the Ledyard High School Carolers and Mystic River Choir were singing Christmas carols Tuesday as shoppers strolled around here during the Downtown Holiday Stroll & Luminaria. The annual event included live music and entertainment, later hours for shops, visits with Santa and a Cocktail Trail at participating restaurants. Click here for photos from The Day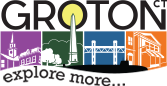 David Lehman, Commissioner of the DECD, is a dedicated public official working to create the best potential business atmosphere in CT. He not only understands the challenges, but believes in the possibilities. Commissioner Lehman shared with Ari his background in the private sector and discussed why that enables him to lea...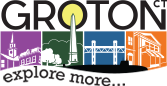 This week's announcement that the Electric Boat unit of General Dynamics will receive the biggest shipbuilding contract in Navy history underscores the unique role that "EB" (as it is often called) plays in U.S. defense. The contract provides $22 billion for construction of nine Virginia-class attack submarines, an amount tha...