Spicer Mansion providing meals to young adult homeless shelter during pandemic
1 May 2020
Community Interest
When Noank Community Support Services Executive Director Regina Moller recently received a call from the owner of Spicer Mansion offering to cook three meals a day for the agency's young adult homeless shelter, she was so grateful she started crying.
Amid the COVID-19 pandemic, the agency had been struggling to piece together meals for the 18- to 24-year-olds who, prior to the quarantine, ate meals while out in the community during the day, Moller said. Staff had to figure out who to ask for a donation and where to pick up food each day.
More Topics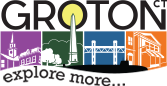 The USS North Dakota is home. Tugboat John P. Wronowski traveled alongside the Virginia-class attack submarine in the fog and rain Thursday on the Thames River, as the sub made its way to the Naval Submarine Base.  Click here for the full article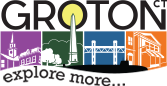 April has indeed been cruel, whether T.S. Elliot had anything to say about it or not. March was cruel and May will probably follow suit. Only April, though, is National Poetry Month, so, with the Arts Café-Mystic's spring performance schedule cancelled due to COVID-19 concerns, director Lisa Starr, along...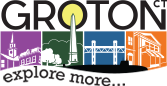 The Town Council on April 7 approved a purchase agreement with a North Haven developer, laying out a plan to eventually sell the town-owned William Seely School. The school is one of several unused, publicly-owned properties in Groton that town leadership have sought in recent years to redevelop and return...