Rediscover Fun at Bank Square Books
11 Jan 2021
small business
A shopper's eyes sparkle as she enters the inviting space. Gifts, books, toys, journals and candles surrounded her for the first time in months. "Everything is so beautiful and I've missed it so much", she says.
Last year challenged all retail businesses - but creativity and tenacity anchor Bank Square Books in downtown Mystic. Health measures are noticeable but strolling down spacious aisles feels like visiting an old friend. A wall of journals, floral pencils, and refillable pens stimulate creativity. The intimacy of writing with a beautiful pen in an inviting journal is a meditation that can't be matched by electronics. Documenting the experiences of an ocean breeze, a warming fire, travel, or dreaming of these things, is an accessible pleasure. Specialty journals organize birdwatching, travel, food, books read, gratitude, songwriting, childhood memories, and more.
The "Local Interest & Local Authors" display with recognizable names, locations, and topics is a great starting point for area history. Books by Pulitzer Prize winning poet/essayist/playwright James Merrill and the Writers in Residence who lived and worked at the poet's Stonington Borough home are grouped together. Children's author, Debbi Florence, shops in person and through online orders to the store.
A round rug encourages interactive family browsing. Books and educational toys are a thoughtful respite from mindless electronics and cheap plastic while adult and youth books promise adventure and self-improvement.
Clever quotes beckon from coffee mugs and magnets while soothing hand lotions, soaps, and candles encourage pampering. Compact satchels corral phone cables, chargers and ear pods. Tiny book lights enhance train commutes or bedroom reading. Handmade pottery begs to be filled with sweets. New Yorker cartoon cards, local postcards, tiny treasures, and graphic socks prompt smiles. Free gift wrapping makes you look like a pro.
Audiobooks and subscriptions soften the impact of isolation and make great gifts. Consumers may support Bank Square Books through libro.fm/switch. Staff book recommendations line a store wall and are listed online. Lifelong customer and current employee, Jack Casey, recommends both classics books and new writers describing the store as "always part of my life". Lauren Griska is an avid fan who reads armfuls of science fiction, enjoys new authors, and purchases all of her book locally.
When reading replaced months of cancelled activities, store owner, Annie Philbrick, petitioned the CT State Legislature to allow order processing in the closed store. It worked. The resourceful, dedicated staff manages online and phone orders for curbside pickup while Annie makes local deliveries. These steps were crucial when libraries were closed and Amazon prioritized food deliveries over "non-essential" books.
Annie spent months turning over every rock for multiple loans and grants to keep the doors open while the community generously supported a GoFundMe page. Focusing on what she could accomplish created momentum and success.
Bank Square Books pitched its first online event in April to 3605 Facebook followers. Virtual author talks, book launches, and panel discussions connect fans with authors and attendance ranges from 20 to 400. Expanding their social media presence is vital for success.
The City of New London received a Federal CARES grant to fill empty store fronts for a few months which aided the launch of Annie's successful pop-up bookstore, Title IX. The store in The Cottage building on Garde Arts Center property may remain open when the grant expires.
Annie's creativity and resilience in keeping her doors open is equaled only by her gratitude for community support. She looks forward to a time when Plexiglas dividers come down and smiles are visible. Until then, this fiercely independent store owner welcomes all to Bank Square Books. It's even better than you remember.
About the Author - Elizabeth Saede is a local author of Lobster Summer. She can be reached by email at Sunshine06378[at]gmail.com.
More Topics
Shifting Shopping Trends Provide New Opportunities For Small Business Owners Click here for the full article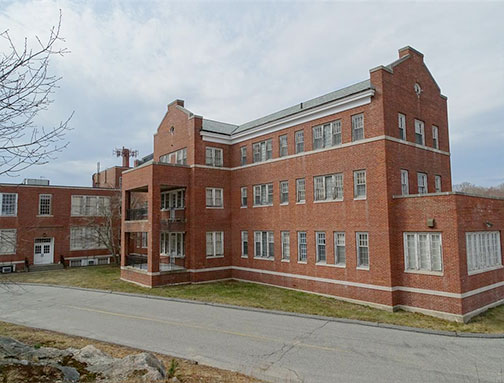 Following concerned and critical comments from several residents of Boulder Court and Hancock Drive at a special meeting of the Groton Planning & Zoning Commission on Tuesday night, developer Jeff Respler laid out his latest vision for Mystic River Bluffs, a luxury 931-unit, mixed-use development at the Mystic Education Center...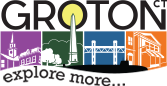 How does a city or region promote itself and its attractions when travel is discouraged or restricted? What do tourism initiatives market when so many events have been canceled? The coronavirus pandemic has changed the nature of tourism marketing, but people in the industry have been nimble, adapting their initiatives...