Eastern Regional Tourism District accepting marketing grant applications
The Eastern Regional Tourism District will provide grant funding for marketing initiatives in support of eastern Connecticut's tourism economy.
Eastern Connecticut businesses, nonprofits and municipalities are encouraged to develop marketing plans that focus on the region's tourism economy and encourage the safe enjoyment of Connecticut's tourism opportunities.
Applications will be accepted through Jan. 15.
More Topics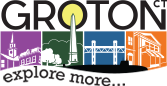 First lady Jill Biden's office announced Monday that she and Secretary of the Navy Carlos Del Toro will travel here on Thursday to meet with families of the USS Delaware (SSN-791), the submarine she sponsored. Click here for the full article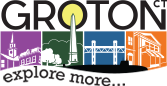 A small drug development company that moved its headquarters from Cambridge, Mass., to the BioCT Innovations Commons on Shennecossett Road last year is aiming to have a huge impact on the treatment of strokes and brain injuries. Co-founded by William Korinek of Stonington, who spent nearly a decade at...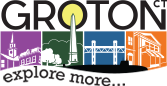 A 400-foot barge built to help deliver Columbia-class ballistic missile submarines arrived Monday at Electric Boat, the prime contractor for the submarines. The new Ocean Transport Barge Holland, constructed by Bollinger Shipyards of Lockport, La., was named after John Holland, the Irish-born immigrant who designed the first submarine purchased by...