Mystic Restaurant Week runs March 5-11
28 Feb 2018
Community Interest
Mystic Restaurant Week 2018 will take place from March 5 to 11, with more than 20 participating restaurants in the Mystic, Groton and Stonington areas offering special multi-course lunch and dinner menus and specials at fixed prices.
Most of the restaurants' lunch menus are set at $15 and dinner at $25, not including tax and gratuity.
More Topics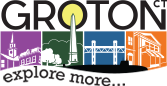 Construction workers raise the second floor of the new Central Hall Block building on West Main Street in Mystic on Monday, Feb. 26, 2018. Click here for full article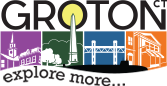 The Connecticut Airport Authority wants to bring back regional commercial service to Groton-New London Airport and is in discussions with an air carrier, according to the executive director of the authority. Executive Director Kevin Dillon told an audience of about 35 on Thursday that the authority also is speaking...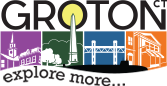 The newest Virginia-class attack submarine, USS Colorado, will be commissioned March 17 at Naval Submarine Base New London. The submarine can operate in littoral and deep ocean environments and presents combatant commanders with a range of operational capabilities. The submarine will be the fourth U.S. Navy vessel to bear...