Electric Boat CT Aid Deal To Bring New Work, Waterfront Investment
Electric Boat said it's poised for a major upgrade of its facility in Groton Connecticut. The company is planning to spend $850 million and hire another 2,000 workers. Connecticut officials have pledged to provide $80 million in economic development aid.
Congressman Joe Courtney calls it an important moment for the state and the region.
"In terms of just making sure that we're going to create a future for young people who live here and their families, because that's exactly the kind of work that happens at Electric Boat," Courtney said.
Courtney said the investment will ensure the sub maker can take on more work from the Navy.
The Pentagon expects to begin commissioning new Columbia class subs, currently being designed by EB, alongside the continuing Virginia class program.
More Topics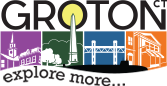 Adam Young of Sift Bake Shop in Mystic is the "Best Baker In America." The pastry chef was crowned the winner of the second season of the Food Network baking competition show Monday night. Click here for the full article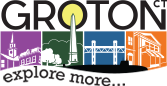 I recently attended the Governor's Economic Development Forum where a nationally-renowned site selection consultant discussed the top factors that company executives evaluate when choosing a locale for the relocation or expansion of their business: Workforce skills Transportation infrastructure Utility infrastructure State and local tax scheme Land/building process and...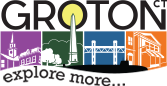 For this blog about Hurricane Season preparedness, we thought it would make sense to get some business continuity tips from a real expert—a business owner who survived multiple disasters.  Three Brothers Bakery, a 69-year-old business owned by Janice and Robert Jucker, suffered losses of around $1 million after Hurricane...