See inside state's new namesake ship: USS South Dakota submarine
10 Jan 2019
Maritime Industry
For the first time in decades, a U.S. Navy ship named for the State of South Dakota is getting ready to join the fleet.
The future U.S.S. South Dakota, a 377-foot Virginia-class attack submarine, was featured in recent footage and imagery distributed by the Department of Defense in advance of the vessel's commissioning Feb. 2 in Groton, Connecticut.
More Topics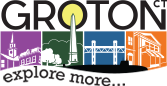 General Dynamics Corp. 's GD business unit, Electric Boat, recently secured a modification contract in relation to the Virginia-class submarine program. Per the terms of the deal, the shipbuilder will offer fiscal 2019 lead yard support, development studies and design efforts for the Virginia-class submarines. Details of the Deal Valued at $346.5 million, the contrac...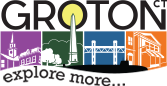 In Reykjavik they're dealing with a 25 percent year-over-year increase in tourists. Venice plans to charge day-trippers a tax to enter the city in an effort to curb the hordes of tourists. The daily number of visitors to Machu Picchu is double the number that UNESCO recommends. Barcelona residents wer...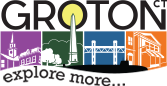 Electric Boat will do the initial maintenance work on the future submarine Delaware, the Navy announced Friday. The work, which was slated to go to Newport News Shipbuilding in Virginia, will sustain about 300 jobs at EB's Groton shipyard, said U.S. Rep. Joe Courtney, D-2nd District. Click here for the full article