At groundbreaking, community celebrates Groton Middle School project years in the making
24 Apr 2019
Community Interest
Groton Board of Education Chair Kim Shepardson Watson said she remembers as a fledgling on the board the discussions about the importance of bringing Groton together into one space, but never thought it could happen.
But on Tuesday afternoon she and other officials and community members gathered for a groundbreaking ceremony at the future site of the new Groton Middle School, where heavy machinery was already at work. She noted the efforts by many people over the years toward creating the Groton 2020 plan to bring equity into the school system.
More Topics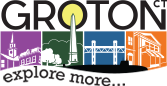 Say you're a ship captain and you want to know when one of your sailors is fatigued to the point he or she is at risk of getting injured. Some University of Connecticut students have an idea. The team of Devon Thompson, Julia Podsen, Yannis Halkiadakis, Prateek Rana and Kyle-Gabriel...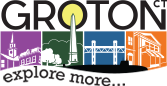 The Los Angeles-class attack submarine USS Pittsburgh (SSN 720) approaches New London Ledge Light on Tuesday as it departs New London Harbor for the final time. The Pittsburgh is bound for Washington state to begin the decommissioning process. Click here for the full article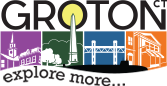 Based on its presence of science, technology, engineering and math workers, density of tech companies, and research and development capabilities, Connecticut has the nation's fourth most innovative economy, according to a new study by Bloomberg. Bloomberg's latest U.S. State Innovation Index released Tuesday calculated Connecticut's innovation prowess based on...