Money for pier replacement at sub base advances in Congress
The House Appropriations Committee on Thursday approved a $228 billion budget plan to fund the Department of Veterans Affairs and various military construction projects in fiscal year 2020 that includes $72.3 million for the replacement of a pier at the Naval Submarine Base in Groton.
The funding was announced in a news release from the office of U.S. Rep. Joe Courtney, D-2nd District.
More Topics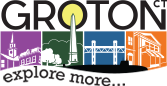 One particularly appealing aspect of our corner of the state is the rich variety of so many natural attractions, all in relatively close proximity. Within a 20-mile radius, we have Bluff Point Coastal Reserve in Groton, where a hiking/biking trail leads to an overlook with a stunning view of...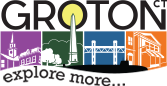 On Friday, May 3, 2019 a change in command took place at the Naval Submarine Base New London. Click here for photos of the event.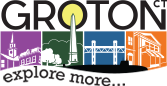 The head of the Connecticut Airport Authority said discussions over Tweed New Haven Airport and the potential to develop more commercial service there in the future are not interfering with ongoing efforts to try to restore commercial service at Groton-New London Airport. The Groton airport is the only one of the authority's five general aviation airports that has the certification to...