Groton school district pilots Transition Kindergarten program
2 Aug 2019
Community Interest
The Groton Public School district is piloting a new program this year intended to build the skills and confidence of young children so they will be ready to learn in kindergarten the next year, Assistant Superintendent Susan Austin said.
The Board of Education has approved a one-year pilot for a Transition Kindergarten program for the 2019-20 school year.
More Topics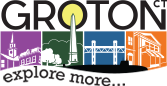 'Best Practices in Land Use and Economic Development' by municipalities in Connecticut will soon be able to earn recognition through a new industry certification program aimed at highlighting outstanding practices. The Connecticut Economic Development Association (CEDAS) is launching the program, in collaboration with Connecticut Economic Development Association, Connecticut Economic Resource Center...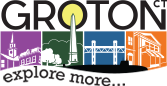 NOAA Ship Okeanos Explorer completed leg one of Expedition 1904 in partnership with private industry and the Office of Ocean Exploration and Research (OER). The mission consisted of seabed surveys of Undersea Cultural Heritage (UCH) sites located along the East Coast of the United States. Click here for the full article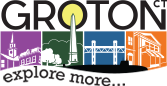 Groton — Lt. Gov. Susan Bysiewicz stood alongside local officials and community members to share the message that every person should be counted in the 2020 Census and that local efforts will be vital in getting the word out that the census is important and safe. At the event at the Groton Town Hall Annex, Groton officials announced tha...