New bar near sub base offers craft beer, live music, outdoor seating and more
5 Aug 2019
Small Business
The owners of The Hop Yard opened their new bar in the spot of the former Rotten Apple — adjacent to Wings 'n' Pies, and near the Naval Submarine Base — but the interior and the vibe are much different.
Niki Walker and Mike Sarcia gutted the inside, added a kitchen, constructed a stage for live music, added two new pool tables, raised the ceiling and hung many Edison lightbulbs, painted the walls from lime green to orange, renovated the bathrooms, moved the beer taps, and moved the outdoor seating from the side to the back, adding a wooden picket fence.
More Topics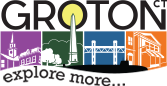 The Groton Public School district is piloting a new program this year intended to build the skills and confidence of young children so they will be ready to learn in kindergarten the next year, Assistant Superintendent Susan Austin said. The Board of Education has approved a one-year pilot for a Transition Kindergarten program for the 2019-20 school year. Click her...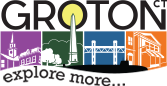 'Best Practices in Land Use and Economic Development' by municipalities in Connecticut will soon be able to earn recognition through a new industry certification program aimed at highlighting outstanding practices. The Connecticut Economic Development Association (CEDAS) is launching the program, in collaboration with Connecticut Economic Development Association, Connecticut Economic Resource Center...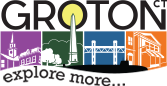 NOAA Ship Okeanos Explorer completed leg one of Expedition 1904 in partnership with private industry and the Office of Ocean Exploration and Research (OER). The mission consisted of seabed surveys of Undersea Cultural Heritage (UCH) sites located along the East Coast of the United States. Click here for the full article