Joe Courtney: New submarine facility will define Connecticut's economy
On Friday, a ceremonial groundbreaking will represent the start of construction of a facility that will help define the economy of Connecticut and southern New England for decades to come.
The $800 million production facility for the Columbia-class submarine program is a generational enterprise that has and will employ thousands of trades workers, engineers, designers and planners to replace a critical fleet of aging Ohio-class submarines that have been on patrol for over 40 years. The new submarines are the U.S. Navy's top acquisition priority, and on-time delivery is a vital part of our nuclear deterrent force that has been on silent patrol since the 1960s.
More Topics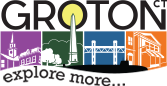 Groton — The crew members of the U.S. Navy Los Angeles-class attack submarine USS Toledo (SSN 769) were reunited Thursday, when the sub returned to the Naval Submarine Base in Groton. Click here for the full article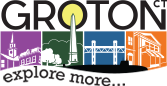 Celebrating the new Ella T. Grasso Technical High School building, Gov. Ned Lamont said Thursday that it's a remarkable time to be a student there. He encouraged students, during a ribbon-cutting ceremony for the new facility, to pursue a career they love and told them that they will acquire at Grasso Tech the extraordinary...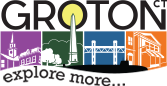 Chipotle Mexican Grill is coming to southeastern Connecticut, answering the prayers of many in the region and igniting Chipotle-versus-Moe's debates on social media. A sign that went up Wednesday at the corner of Route 12 and Toll Gate Road caught a lot of people's attention: "SPRING 2020 / COMING...