Groton self-defense academy focuses on individual life lessons
20 Sep 2019
Small Business
Groton — Marcus Knight loved martial arts since he began practicing as a child growing up in Groton, when his father signed him up for classes at age 12.
As a shy kid, Knight said martial arts gave him a place where he could gain confidence in himself.
Training each night, week after week at Gabrieles Martial Arts in Groton, he improved his skills and not only saw physical benefits, but also built discipline and focus.
More Topics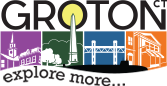 Electric Boat on Friday marked the start of a major construction project — the biggest to take place in its Groton shipyard in more than 45 years — that will enable the company to build the next class of ballistic missile submarines at the same time it is churning out attack submarines...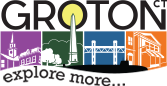 City Mayor Keith Hedrick says the city now has "another tool in our toolbox" to spur economic development on Thames Street and in the Five Corners area. A Tax Increment Financing District, which is intended to help with economic development and revitalization, will go into effect at the end of the month for that area, City...