More than $2 million awarded for seaweed, shellfish projects
26 Sep 2019
Economic Development
More than $2 million in federal grants has been awarded to a Connecticut program to help create a clearinghouse for seaweed aquaculture research and promote southern New England shellfish aquaculture.
Connecticut Sea Grant, based at the University of Connecticut's Avery Point campus, will also be a contributor to two additional projects involving the development of model state legislation for seaweed sales and building a diverse seafood processing workforce.
More Topics
Operating on the docks of Groton's Noank village, the Noank Aquaculture Cooperative is cultivating oysters and growing the local oyster population. Their sustainable practices are providing East Coast customers with delicious oysters to eat, and locals with the opportunity to continue their traditions. Founded in 2000 by a group of...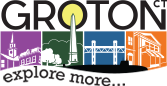 Kate Farrar realizes that people may look at her LinkedIn page or resume and see a "very well-planned and plotted path" to her current position as executive director of the Connecticut Women's Education and Legal Fund. But that's not the case. Click here for the full article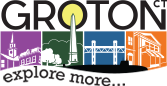 Electric Boat on Friday marked the start of a major construction project — the biggest to take place in its Groton shipyard in more than 45 years — that will enable the company to build the next class of ballistic missile submarines at the same time it is churning out attack submarines...