New Groton Town Police dog is focused on helping officers, community
1 Oct 2019
Community Interest
As Groton Town Police Officer Heather McClelland chatted with a resident at the Groton Public Library on Thursday, McClelland petted the department's new service dog, McDonald, who was snuggled up next to her.
"Want to come sit next to me and pet him?" McClelland asked the resident's 3-year-old son, and the child walked over from his mother's lap to McDonald and smiled as he petted the black lab.
More Topics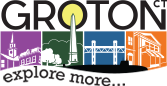 Thirteen communities across Connecticut are on tap to receive $13 million in federal grants aimed at helping smaller cities modernize and rehabilitate housing. Gov. Ned Lamont and Connecticut Housing Commissioner Seila Mosquera-Bruno this week announced that the grants are designed to help improve housing for low...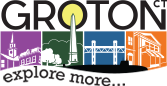 State and federal investments in eastern Connecticut's once-struggling manufacturing sector are paying off, according to new data made public by state and nonprofit officials. Studies from the Eastern Workforce Investment Board, an agency operating under the Federal Workforce Innovation and Opportunity Act that oversees workforce development programs, and the...