Thames River Innovation Place seeks projects for $371,000 in funding
For its third year of funding, Thames River Innovation Place earmarked $954,000 to four economic development projects, and it put out a request for proposals last week to allocate an additional $371,000.
Also known as TRIP, it is one of four areas designated as innovation places in 2017 by CTNext, a public-private network aimed at helping entrepreneurs.
More Topics
You know when people say, "It's in your blood"? Well, for Brian Civitello, co-owner and founder of Mystic Cheese Co., making cheese comes pretty close to the core of his ancestry. That realization became very clear when his grandmother recently gave him an item belonging to his grandfather, who had...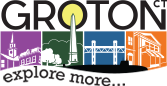 The town and the company planning to redevelop the Mystic Education Center are moving forward with a development agreement that serves as a framework formalizing their partnership and outlining key expectations for the project. Respler Homes LLC, the company chosen as the "preferred developer" for the Mystic Education Center in response to a request...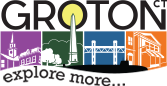 Kaylee Hoffman, 5, of Groton was playing on the rocks at Eastern Point Beach on Friday after she and her mother, Tara Bray, watched the USS Minnesota head out to sea. Click here for the full article