'We're all in this together': Groton reaches out through video
13 Apr 2020
Community Interest
With restrictions and building closures in place, town employees and first responders here say they missed their daily interaction with the community.
So to reach them, they created a video to send a message that people are not alone.
More Topics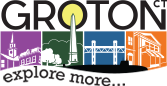 Joshua's Limousine isn't closed but there aren't many people looking for limo rides when both casinos are closed, the 38 proms on the books for April have been canceled and May weddings have been postponed. Gary McKeon, owner of the Gales Ferry-based company, said Thursday that Joshua's did two...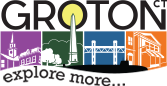 With restaurants prohibited from doing dine-in business during the COVID-19 pandemic, venues in southeastern Connecticut are trying to make a go of it with takeout. Several restaurant owners discuss how business is going —and what adjustments they have had to make. Click here for the full article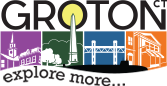 The Town Council on Tuesday evening voted 6-1, with one abstention, to approve an option agreement with DonMar Development of North Haven for the 14-acre former William Seely School property where the developer wants to build a 280-unit apartment complex. Earlier in the evening, more than a dozen residents weighed in,...