Groton offers both tax payment deferment, low interest rate programs
27 Apr 2020
Community Interest
The Town Council voted this week to participate in a 90-day deferment program for tax payments and municipal water, sewer and electric charges, as well as a low interest rate program for those not eligible for the deferment program.
Under an executive order issued by Gov. Ned Lamont, municipalities have to choose at least one of two programs that provide "support to eligible taxpayers, businesses, nonprofits and residents who have been economically affected by the COVID-19 pandemic." The deferment program extends the deadline for tax payments and municipal, electric, water and sewer bills; the low interest rate program reduces interest rates to 3% on delinquent bills.
More Topics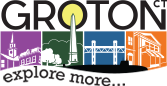 With millions of laid-off Americans struggling financially during the COVID-19 pandemic, many find themselves looking for new jobs or part-time work to supplement their income until they can safely return to their previous jobs. Many companies are hiring "seasonal" employees to help with a rush of customers as shoppers...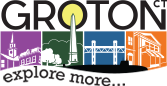 A local manufacturing plant has laid off 71 employees due to the coronavirus pandemic's effect on its business. PCC Structurals, which makes parts for the aerospace and energy industries and whose customers include the Department of Defense, notified the state this week that it expected the layoffs, some of...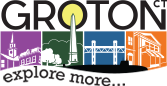 Jack Steel, owner of The Company of Craftsmen on West Main Street in Mystic, was decorating a pair of driftwood "trees" with hearts and U.S. flags Thursday outside his shop. Click here for the full article