New jobs open up in expanding wind turbine industry
30 Jun 2020
Economic Development
Thousands of new jobs are opening up in the growing wind turbine industry.
Southeast Connecticut is gearing up to be a center of operation for building, erecting, and training people to deliver the eco-power source.
A unique training facility is located in Groton, where a new tower will be used to help train thousands of new technicians and engineers needed to build, install, and maintain offshore wind turbine farms that Vineyard Wind is planning to build off the east coast.
More Topics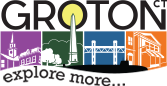 At least two people have emailed The Day recently asking when the Chipotle Mexican Grill at the corner of Route 12 and Toll Gate Road is scheduled to open, and we have an answer: early to mid-August. Developer Henry Resnikoff said earlier this week the unofficial date is Aug. 12, giv...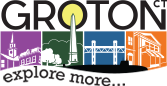 For the second consecutive year, Connecticut has been ranked as the nation's fourth most innovative economy. California, Massachusetts and Washington ranked one-two-three in Bloomberg's annual State Innovation Index, for the third straight year. Oregon moved up to number five, two spots higher than a year ago. The ranking is based o...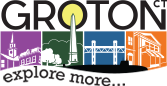 Over twenty employees from ThayerMahan, Inc., a world leader in autonomous maritime security solution, recently completed Electronic Warfare (EW) training. The course curriculum was developed, and taught, by the University of Connecticut (UCONN) School of Engineering professor, Dr. Francis (Frank) Chan, former Science Advisor to the Commander U.S. Submarine Force. Click here for the full article