SENEDIA receives $18.6M defense contract to help build submarine shipbuilding pipeline
24 Sep 2020
Maritime Industry
The Southeastern New England Defense Industry Alliance announced Wednesday that it has secured an $18.6 million defense contract from the U.S. Department of Defense to help develop a regional workforce development partnership to serve needs of submarine shipbuilding employers.
The two-year contract was awarded to SENEDIA through the Industrial Bases Analysis and Sustainment Program, which SENEDIA said works to improve readiness and support innovation across national security, including closing gaps in defense manufacturing capacity.
More Topics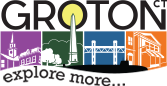 As the four participants in Patty Serraro's 8:15 a.m. Baptiste yoga class on Tuesday rolled up their yoga mats and prepared to leave the 90-degree room, they gushed about how much they love their instructor. "We love Patty. We follow her wherever she goes," said Andrea Miller, a Mystic...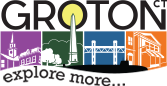 As Principal Peter Bass stood outside Groton Middle School on Monday morning after students arrived, he said he couldn't believe the school's opening day was here, after years of planning. Bass said it was exciting not only to see students back in school for the first time since March,...