Groton Town Council backs plans for two apartment complexes
8 Feb 2021
Economic Development
Plans for apartments on Gold Star Highway and at the former Colonel Ledyard School property in the City of Groton moved a step forward this week, as the community faces a growing need for multifamily housing for young workers and empty nesters, Economic and Community Development Manager Paige Bronk said.
The Town Council held a public hearing on the sale of the Colonel Ledyard School property on Tuesday, with one speaker in support and another in opposition due to environmental concerns.
More Topics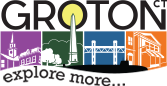 Mystic residents and visitors alike find it easy to enjoy Mystic's nautical charm during quiet winter months. A few favorite options include hiking, shopping, dining, water views, tourist attractions, and miscellaneous. Whether you visit often or haven't visited yet, you've probably missed some fabulous fun. Click here for the full article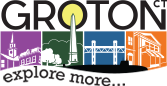 A demand for more advanced and stealthy U.S. submarines, driven by continued investments by China and Russia in their undersea fleets, means Electric Boat is facing more work than at any other point in the submarine builder's history, president Kevin Graney said. The company has a $39 billion backlog in work...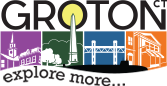 The town of Groton was awarded a $344,705 state grant to extend the G&S Trolley Trail and provide more opportunities for people to bike in the Poquonnock Bridge section of town. The grant will allow the Town of Groton to extend the path to provide a safe connection to Sutton Par...