Groton Sail Foundation presents town with funds for future submarine memorial site
12 Feb 2021
Community Interest, Maritime Industry
After signing an agreement with the town, the USS Groton Sail Foundation on Wednesday presented the town with the funds to purchase state-owned land, near the Groton Public Library and senior center, that is proposed as the future home of a USS Groton Sail memorial.
"This is an important step in the process of making the Groton Sail Monument a reality," Town Manager John Burt said. "I commend current and former members of the Groton Sail Foundation for all their hard work.
More Topics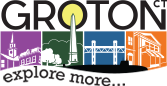 With a new location at 747 Long Hill Road, Social Coffee Roastery now has a spot that is open seven days a week, year-round. And Groton, a town with a lot of Dunkin' and Starbucks, has another independent coffee shop. Tom Piacenza opened his first Social location in Stonington Borough fou...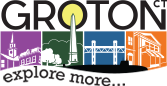 Plans for apartments on Gold Star Highway and at the former Colonel Ledyard School property in the City of Groton moved a step forward this week, as the community faces a growing need for multifamily housing for young workers and empty nesters, Economic and Community Development Manager Paige Bronk said. Th...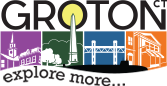 Mystic residents and visitors alike find it easy to enjoy Mystic's nautical charm during quiet winter months. A few favorite options include hiking, shopping, dining, water views, tourist attractions, and miscellaneous. Whether you visit often or haven't visited yet, you've probably missed some fabulous fun. Click here for the full article