Mixed-use development proposed for Five Corners in Groton City
18 Mar 2021
Economic Development
A developer is proposing a mixed-use building for the city's Five Corners area, within walking distance of Electric Boat, in a move the developer's representatives say will help the city achieve its goal of creating a "sense of place" for the area.
The city has identified the area around Poquonnock Road, Mitchell Road, Benham Road and Chicago Avenue as a place to encourage mixed-use, pedestrian-friendly development to serve city residents and Electric Boat workers, according to the city's Plan of Conservation and Development.
More Topics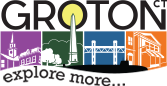 The site leader at the Pfizer Inc. labs here says about 200 colleagues locally have been so focused on developing a vaccine to battle COVID-19, it's only now sinking in that they were part of a historic effort over the past year that likely saved millions of lives. "I...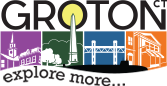 A nearly yearlong stalemate ended on Friday with the signing of a host community agreement between the city and Ørsted and Eversource, the joint venture partners planning to use State Pier in New London as a hub for the offshore wind industry. Mayor Michael Passero signed an agreement that...