Chelsea Groton Bank Awarded on the Forbes Best-In-State Banks 2022 List
13 Jul 2022
Community Interest
Chelsea Groton Bank has been ranked the #1 bank in Connecticut on the Forbes list of Best-In-State Banks 2022. This prestigious award is presented by Forbes and Statista Inc., the world-leading statistics portal and industry ranking provider. The awards list can currently be viewed on the Forbes website.
Forbes and Statista identified Best-In-State Banks 2022 based on an independent survey of approximately 26,000 US consumers who were asked to rate banks at which they have or previously have had checking accounts.
More Topics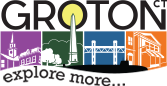 Artist Helena Chastel gets some help from Alex Page, both of New York, as they work on installing her piece "Chameleon" along the path at UConn Avery Point in Groton Monday, July 11, 2022. The piece is made of welded corten steel. Click here for the full article
Mystic — When Rod Coleman was in elementary school and his family was getting ready to move from Navy housing in Groton to California, his parents' car pulled up to the Mystic River bascule bridge. That's when he saw it go up for the first time. He remembers asking his mother, "What is that?"  She told him it was the drawbridge. "I'm...
It may have been a while since you put on a pair of "nice pants" to go to a bar, but when that very 2022 confluence of joie de vivre and pandemic ennui begins to stir and you hear about a new piano bar with red booths or a semisecret...